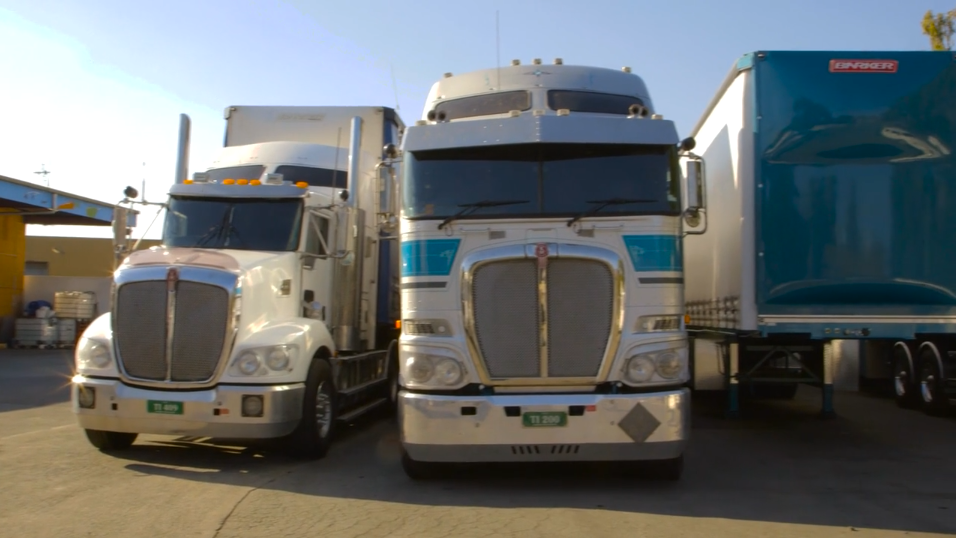 Mick Hogan – Business Manager
John Cole – Compliance Manager
When did you install Intellifleet IVMS?
Mick: We installed the Intellifleet vehicle management system a couple of years ago. We were looking at something to give us an insight into the vehicles to monitor the real time costs involved in running the business.
How many of your vehicles are tracked?
John: We have the trucks, the prime movers and all of the local rigid trucks with the tracking systems, and we have all of our semi-trailers that are single configured tracked and all the B-double B trailers are tracked as well.
Which results have you found the most helpful?
Mick: We didn't have any concerns with our drivers doing the wrong thing, we have a great team of guys. If anything, we've given them some insights into things that they do which they may be able to improve. Regarding cost control, our idling time for arguments sake, that was something that historically has been a cost to a business that is hidden. Since showing our guys that it does cost to run a vehicle while it is sitting there doing nothing, it's cut the price by 60-70%, which is a great thing for the business.
Are there any other savings you have seen for the business?
John: Since the system has been implemented, we've noticed the change in driver behaviour. With the warning alerts going off in the cabin, we've seen quite a significant savings reduction in burn off of fuel, so all of these come into consideration when we get our weekly reports. We can then sit down and analyse it on a Monday morning, and it's just about operating the fleet a lot smarter.
What about real-time tracking?
Mick: It's become a very very important tool within the business, just for real time management. Knowing where a guy is, rather than bothering him on the phone, 'Where are you?', 'Where are you?', 'Where are you?'. We can give a customer an answer straight away, 'He's around the corner, literally, he'll be there in a couple of minutes.' And they love that.
How have you found Intellifleet to deal with?
John: Customer service from Intellifleet, 110%. Nothing's ever a problem. We've spoken late at night, early in the morning, it's always been 110%. Couldn't speak highly enough.